We, The Patriarch of the Anglocatholic Church, send here a decree, that THE SECOND CONCLAVE OF THE COLLEGE OF BISHOPS OF THE ANGLOCATHOLIC CHURCH will be, God willing, in June or July in 2024. The Second Conclave of the College of Bishops of The Anglocatholic Church will be in Tallinn, Estonia.
So please begin to save money for the Conclave. The exact dates are not fixed yet. You have to fly to Tallinn International Airport (TLN) on Thursday, The Conclave will be from Friday to Sunday, on Monday is the departure day. Several airlines fly to Tallinn. Our Bishops here arrange your travel to your place to stay. There are hotel possibilities and hostel possibility, both less than 150 metres from our Chapel in the center of Medieval Tallinn.
This invitation is to ALL BISHOPS AND BISHOP ELECTS OF THE ANGLOCATHOLIC CHURCH! As you know our church is self-supporting, so at this time we cannot afford promise to pay anybodys travel or hotel expenses or meals.
THIS INVITATION IS TO ALL BISHOPS, INCLUDING BISHOPS EMERITI TOO!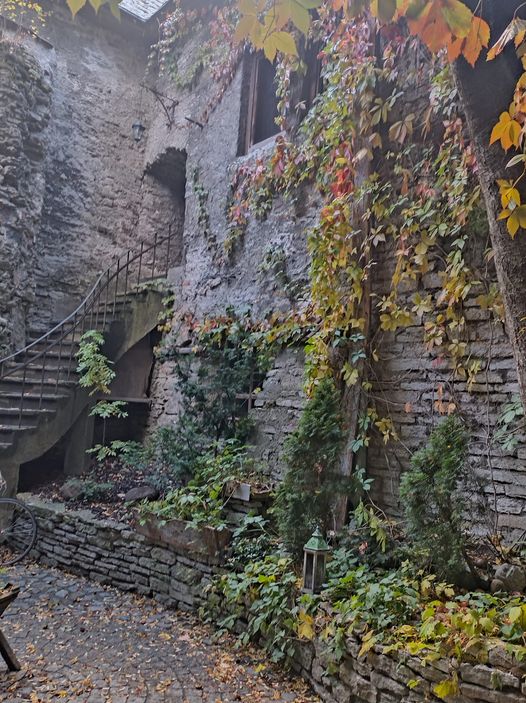 Yard in front of the Chapel of The Cathedral of the Holy Trinity of the Anglocatholic Church in City of Tallinn, Estonia.